Our services
Service Categories:
Broadcast ENG / EFP
TV Commercials
Corporate and Promotional
Tyler Helicopter Nose Mount Technician
CASA Licensed UAV Operators (Full UOC Holder)
Web Video Content
Camera Operator Hire
Live Streaming
Live Event Screening
Documentaries
Music Videos
Training Video's
Property Promotion
Fashion / Concerts
Weddings / Special Events
DVD Production / Transfers
Blu-ray Production
Format Conversions
Service Descriptions:
Broadcast ENG / EFP
We have extensive experience in News Gathering and Field Production and are available to supply News and Production Packages at Broadcast Specifications.
Equipment List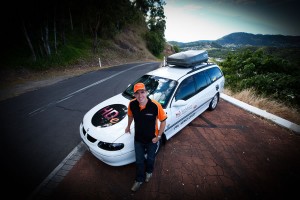 PANASONIC 4K VARICAM 35 LT Cinematic Camera with full RAW capability (with Prime Lens Kit & PL Mount option)
2 x PANASONIC HD Broadcast VARICAM HPX-3700 100Mb/s ACV-Intra, with HJ14e x 4.3 SWA Lens
PANASONIC 4K EVA1 S35 Cinematic Camera
2 x PANASONIC HD Broadcast P2 HPX-502EN 100Mb/s, with J9 x 5.2 WA Lens(2x)
PANASONIC HD P2 HVX-202AEN 100Mb/s, (High Grade Sensor Version)
PANASONIC AF-102 Large Sensor Cinematic Camera (with Prime Lens Kit)
PANASONIC 4K AG-DVX-200G Cinematic Camera
PANASONIC 4K GH-5 M4/3 Cinematic DSLR
PANASONIC 4K GH-4 M4/3 Cinematic DSLR
2 x PANASONIC GH-3 M4/3 Cinematic DSLR's
2 x PANASONIC AG-AC160AEN AVCCAM
Convergent Design Odyssey 7Q+ 4K RAW Recorder (all RAW Licenses)
Convergent Design NanoFlash 4:2:2 HD Recorder (up to 220 Mbps I Frame)
Blackmagic Design 4k Video Assist Recorder/Monitor
Broadcast 22″ Teleprompter – ikan PT4100 (shoot through the text)
DJI Osmo Action Camera & Related Accessories
3 x GoPro HD Hero 3+ & Related Accessories
Various Field Monitors (LCD & CRT)
2 x Miller Sprinter II with Arrow 30 heads
2 x Miller Sprinter wth DS 20 heads
Industry Standard Stanton Jimmy Jib Triangle with Super Plus Extensions(8m reach) in custom trailer
Miller Projib
Dolly and Tracks
1200mm manual Camera Slider (2 axis)
Motorised slider with full targeting & acceleration control
Steady Cam GT full Kit
ProCam 3 Axis Gimbal Stabilser
Gremsy 3 Axis Gimbal Stabiliser
Broadcast Spec SONY WR(ch33-40) Audio Systems used on all Cameras (2ch wireless)
4 x Sony WRT 822B Transmitters (all compliant ch33-40 systems throughout)
2 x Sony WRT 8B Transmitters
4 x Sony WRR 840 Receiver Rack in Case
2 x Ultra Discreet Tram 50 Lavaliere Mics
4 x Sony ECM-44BPM Lavalier Mics
2 x RODE NTG-2 Shotgun Mics with Softies and Sony WRT 8P Transmitters
Comprehensive range of in field audio equipment including a Rolls Field Mixer
Various Lighting kits from 500w to 2Kw
Post Production – 2 x Grass Valley Edius Broadcast Systems
Fully dedicated vehicle with 2 x Scanners for ENG work
Corporate and Promotional
We create modern and engaging Corporate and Promotional Videos for any business or scheme. From Planning to completion we give 100% attention to the project and deliver results that will exceed your expectations and remain within budget.
We are also Certified to fit & operate Tyler Nose Mount Systems for Helicopters.
Camera Operator Hire
Supply of complete field outfits including operator with setup vehicle. We have an extensive range of equipment in house and can supply a kit to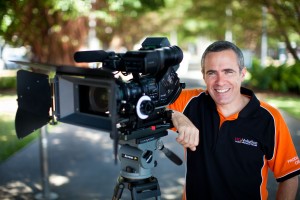 suit your needs. Our rates are very attractive and we always deliver Professional Results NO Exception. See above for some of our available equipment.
Documentaries
Documentaries can convey a powerful message to a wide audience. We can cover any subject or topic you may have in mind. We can produce the whole project from scripting to editing or assist only in the area's you require to complete the project.
Live Event Screening
Need to be seen? We can arrange fully self supporting big screens through Big Screen Events up to 5.2m in width! Ideal for outdoor presentations and concerts where there are large crowds well away from the stage.
Training Video's
Creation of quality training video's can be a very cost effective way of getting your staff up to speed quickly. From Equipment operation to Safety Procedures we can get the message across.
Fashion Shows, Concerts and Events
From 1-5 camera's we have it covered. Getting it done right the first time is the only option. We put considerable planning into any live event coverage to ensure it is done right. Many clients have been let down by producers promising the earth and delivering poor results. We take pride in 100% client satisfaction every event. Dance and Fashion shows can be particularly difficult with regard to Lighting and Audio, we will make any recommendations necessary to ensure professional results for all your hard work and money.
Weddings
At HDeVolution we understand the significance of your wedding day and are committed to delivering outstanding results every time. We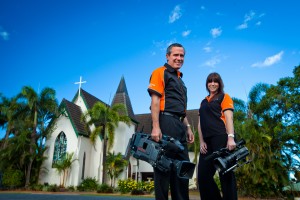 have covered hundreds of Weddings across North Queensland and have the experience and knowledge to capture the ambiance and emotion of your special day. We have a smooth and fluid style drawing from the romance and wonder that surrounds the day. Our attention to detail means that intimate kiss on the brides cheek from a proud father will not be missed. We strive hard to capture the feeling and excitement and tell the story with that "big screen" cinematic look…… not just moving pictures. We use the same equipment and standards demanded by our Television work. This means you will have clear and sharp audio as well as pictures by using wireless microphones for vows the celebrant and speeches. You will be pleasantly surprised that our prices are fair and affordable and more than competitive. We have a number of flexible packages to choose from and welcome any personal requests for that something different. Please contact us for available dates and we will email, or mail out an info pack directly to your door.
View one of our Wedding Highlights Packages HERE
Format Conversions
We can convert any format to DVD including VHS tape, 8mm tape, DV tape, 8mm Movie Film, 35mm slides just to name a few. We only use professional conversion techniques to ensure the best possible professional results. Don't let mould destroy the opportunity to preserve them forever. Fair Pricing Guaranteed… give us a call.