Client Testimonials
The Powers of Illusion
The team at HDeVolution are my highest recommendation when it comes to producing a first class product in the field of television and video production. It was a pleasure working with such professionalism. Vince expressed a genuine interest in the project with the objective to meet the budget and not only fulfill the criteria but surpass my expectations.
Sam Powers
Internationally Acclaimed Master Illusionist
Find out how you can see the Show!
Trailer from the 2007 "Powers of Illusion" Show
Tourism and Events Queensland
Vince, we have used your aerials so much of late and every time we see the footage, we marvel at how beautiful the weather was and how beautiful the footage is….and trust me we don't say that all the time!
Well done!

Jill Holloway
Director, Global Brand
Tourism and Events Queensland
ERGON Energy
I have no hesitation at all in recommending Vince Sofia of HDeVolution as a provider of high-end video-product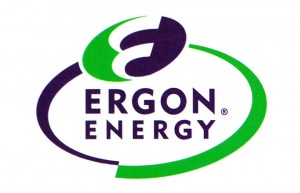 ion services. Vince is reliable, creative and driven to produce the best quality video footage possible. As part of a team of photographers and camera crews I've engaged, Vince has the ability to produce a professional product – independently and as part of a team effort. In addition to that, Vince also possesses a great attitude and a terrific personality. Working with him was both highly rewarding and very enjoyable.
TY Marega
Corporate Communications Manager
Ergon Energy
AJ Hackett Cairns
Vince and his Team at HDeVolution were great to work with from start to finish on our latest AJ Hackett Cairns promotional DVD. Vince went further than our original briefs to make sure he had the best shots possible, which in our line of work is pretty hard sometimes ! We had a 10 day shoot, using as many different camera's and angles as we could squeeze in, so I was very happy with the effort Vince put into our new Promo. The outcome has been terrific and the uptake of agencies around Australia playing the promo has been huge !
The after project service has been phenomenal. Nothing ever seems to be too hard for the team at HDeVolution.
Jacqui

Sales & Marketing Manager
AJ Hackett Cairns
Cassowary Coast Regional Council
Vince is a consummate professional to work with. He always delivers a great quality story, to deadline. Vince takes time to understand the vision and provides feedback on how best he can capture the story and deliver to the brief.
Anne Pleash
Executive Manager
Cassowary Coast Regional Council
WARGAMING.NET WORLD of TANKS
Richard(film director) had nothing but praise for all the work you have done for us today so we're really fortunate to have you on this project. If we ever do come back to Cairns again (perhaps another video as we didn't have time to cover more), we'll definitely be contacting you again.
Ashura Yap
Content Manager (Asia) Wargaming.net
JR Duty Free
Vince/HDeVolution produced an outstanding video of a walk through of the new JR Duty Free store at Cairns International Airport. Vince was also able to edit and improve footage of our New Zealand Stores into one package including the coordination of the voice over. The project was coordinated remotely and Vince stepped us through every step of the process, and was so accommodating of our last minute changes and additions.
In addition to the brilliant result, Vince was an absolute pleasure to work with, a true professional.
Steve Timms
Advisor
James Richardson Corporation Pty Ltd
Redback Conferencing
Thanks so much for the job on Saturday. I logged in to watch the stream and it looked great!
Working with you on this job was a great pleasure and it's been a seamless process from start to finish. Really appreciate your work Vince and anything we can help with in Sydney just give us a yell.
Michael Harris
Redback Conferencing
Cairns Central Shopping Centre
My experience working with Vince Sofia and HDeVolution has been terrific. Vince is an absolute pleasure to work with, he is creative, passionate, easy to deal with and the high quality work he produces is always in line with both the brief and budget, continually exceeding our expectations.
Suzy Pickard
Marketing Manager
Cairns Central Shopping Centre | Lend Lease
Tourism Queensland
From day one HDeVolution were extremely professional and provided top quality service before, during and after filming. The team at HDeVolution are passionate about their work and very much perfectionist when it comes to getting the right shot, which defiantly shows through in the quality of their work. Their hard working attitudes and flexibility exceeded expectations and were most appreciated by Tourism Queensland and our overseas Talent.
Kate Lankshear
Destination Specialist | Tropics & Great Barrier Reef
Tourism Queensland
Andrea Metcalf | Fitness & Lifestyle Presenter – Better TV (USA)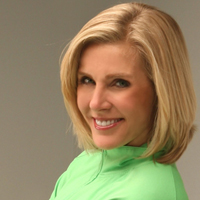 HDeVolution was great to work with – professional, active and ready for anything! Loved their "get up go" style and attention to detail.. but mostly loved their warm character.
Andrea Metcalf
https://www.andreametcalf.com/
Project – "VET Showcase"
This is a sincere and heartfelt thank you for the wonderful work you did for the Johnstone DYAP with the Production of the "VET Showcase"
DVD. It was so simple and effective, and carried such a strong appeal for the students, school people and parents. The launch at Good Counsel that I attended was very impressive and I know the video will find many uses in lots of other schools. I hope we also had a win-win situation for your business, as I would like to be able to promote both the DVD and the Production Company!!!
Ann Holden
FNQ Senior Project Officer ETRF (Education & Training Reforms for the Future)
Qld Government
The Marriage of Imola & Ari
Vince,
Thanks for sending our Wedding video to us so quickly. WOW – it is absolutely FABULOUS! We are both so impressed – it felt like we were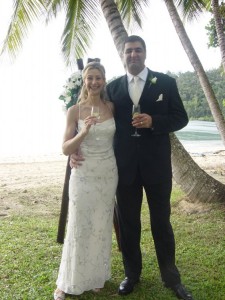 watching a romantic movie in which we were the stars. It was so tasteful, capturing every special detail without being long and drawn out. All the precious moments were captured and we relived the entire day in that 25 mins. Given that we had no other guests at our wedding the DVD was so important to us and our families. This is even better than we had expected!
The footage of the island, the music and the composition made it absolutely perfect. We can't thank you enough for the magnificent job you did on this DVD. Thanks to this DVD the memories of this special day are always with us.
We'd love other people to know about you so we're happy to write a testimonial or you are welcome to publish all or any of this note on your website if you wish.
Once again Thank You from the bottom of our hearts!
Imola and Ari.
The Marriage of Natalie & Scott
Dear Vince & Marian,
We want to thank you both VERY MUCH for our beautiful Wedding DVD. It's absolutely wonderful and so special to us. We wanted you to have a photo from our day as a little thank you. You are both wonderful at what you do and it brings us so much joy for us to have our day captured so beautifully!
Thank you!
Natalie and Scott McKenzie